Submissions are now open for the Marin Poetry Center Anthology for 2021. This year's theme is Identity/Self. As usual, we are taking up to 3 poems of no more than 60 lines each. Please click the Submittable button to enter! See submission guidelines here.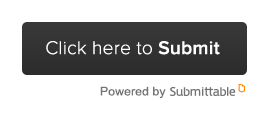 Marin Poetry Center presents the 2020 Anthology Launch
Purchase A Copy
The 2020 Anthology is now available for purchase. Contributors are entitled to a free copy.
Mail a check to Marin Poetry Center, P.O. Box 9091, San Rafael, CA 94901, and include your name, address, and indicate which year's issue you would like.
Costs: 2020 anthology: $18.00. All previous anthologies: (1998 through last year): $5.00.

Please include shipping and handling: $3.50 for first book, $1.50 for each additional book. 2020-2021 editor: Sian Killingsworth
Order the 2020 Anthology Online: Please note $3.50 will be added to your order as postage for the first book, and $1.50 as postage for each additional book.
Questions? Please email anthology@marinpoetrycenter.org